Germans Homs fuels growth by acquiring Alquileres Alejandre
25/01/2021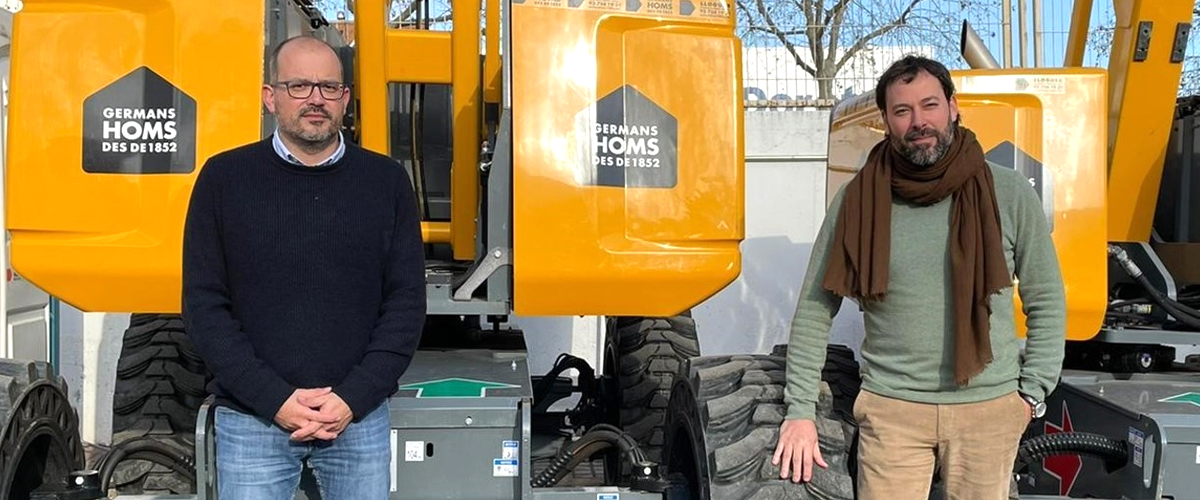 Germans Homs, a benchmark in the sector of machinery, scaffolding, prefabricated modules and structures for hire with its headquarters in Mataró (Barcelona), kicked off 2021 with a new push for its growth plan. The company closed a deal with Alquileres Alejandre S.L. located in Vilanova i la Geltrú, to acquire its business activity, mainly focusing on hire machinery for the construction and public works sectors, but also for gardening and events.
This new acquisition will allow Germans Homs to reinforce its presence in the second ring of the Barcelona Metropolitan Area, with a new base from which to expand its services in the Garraf area, adding to the 12 centres the company already has in Catalonia. It will also be the jumping off point to move into the province of Tarragona, where Alquileres Alejandre already had a significant client base and where Germans Homs was looking for a base.
Aware of the growing importance of hire and pay-per-use models in Spain, which is getting closer and closer to the levels seen in other European countries, the group aims to accelerate its expansion, with an active acquisitions policy in regions and segments where it is already present, as well as in new geographies and verticals that are complementary to its main activity. The company does not rule out larger acquisitions to move into new businesses or areas.
Founded in 2010 by brothers Vicenç and Marc Homs, Germans Homs has consolidated its place as a benchmark in its sector in Catalonia, with double-digit growth since 2014. Its strong expansion has been possible due to a combination of organic business growth and acquiring companies such as Alconsa, S3M, Mecatubs and Llogater.
The growth plan is backed by Suma Capital. We joined the Germans Homs shareholders in 2018 and expanded our commitment one year later through an injection of capital. Suma now holds a 25% stake in the company.
In 2020, despite the complicated situation, Germans Homs was able to adapt to the circumstances resulting from the pandemic, focusing on the health and safety of its employees and clients. In the fourth quarter of 2020, the company surpassed its billing for the same period previous year.
The company finished out the year with revenue of roughly €16 million and EBITDA close to 30%. The goal for 2030, including new acquisitions, is to reach €30 million in revenue without a decrease in margin.
For the operation to acquire Alquileres Alejandre, the company received guidance from ONEtoONE, a global advisory firm specialising in the sale and acquisition of companies, and Advisoria as legal and financial advisors.