Suma Capital acquires 70% of Adec Global to boost its growth plan in Spain
07/03/2023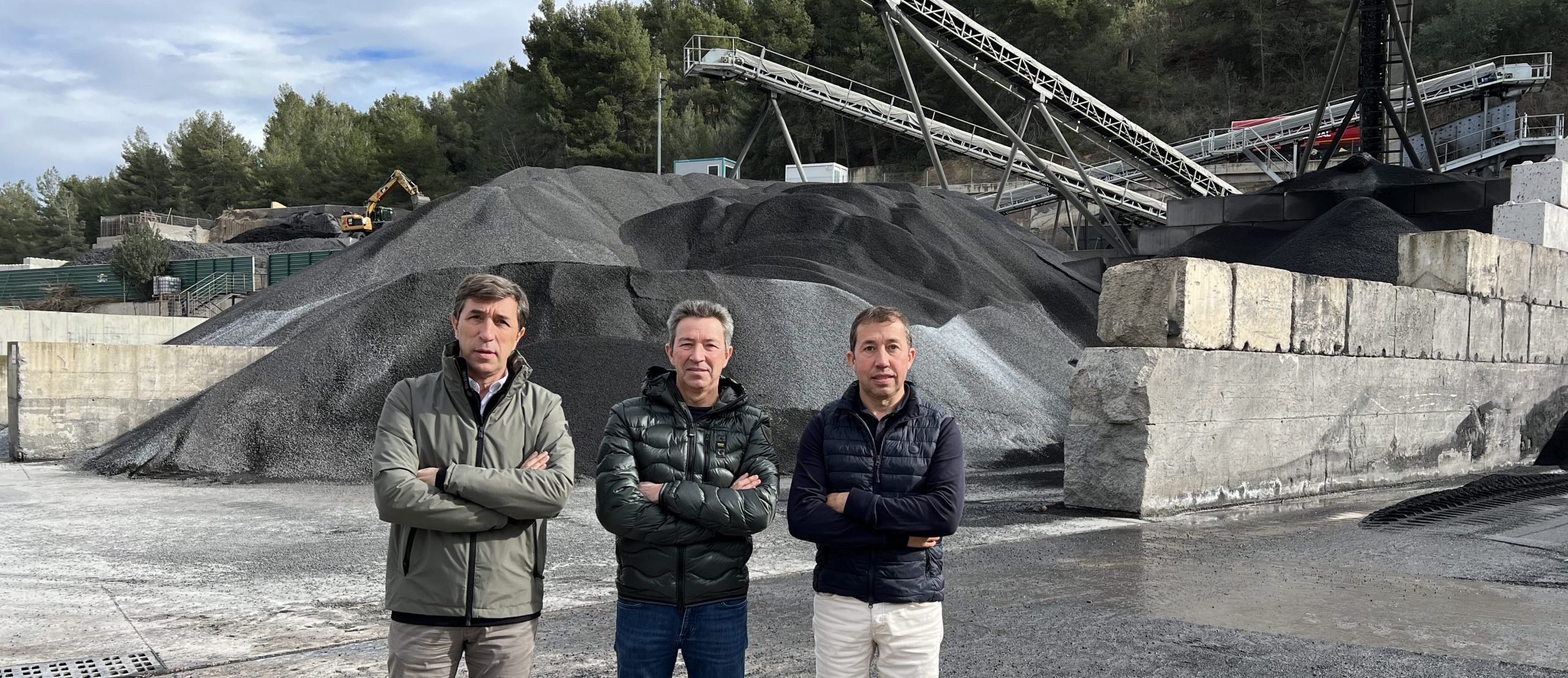 Suma Capital has acquired 70% of the share capital of Adec Global, the first steel slag valorization and aggregates treatment company based in Catalonia, with the aim of supporting the company in its growth plan based on the incorporation of new lines of business linked to waste treatment.
The remaining 30% of Adec Global's capital will remain in the hands of the Hernandez brothers, founders, and current managers, who will continue to lead the company's ambitious expansion plan. Adec Global had a turnover of 15 million euros in 2021 and has closed the 2022 financial year with revenues close to 20 million.
Adec Global is a company with extensive experience in the treatment and recovery of steel slag from electric arc furnaces, as well as waste from construction to convert them into quality recycled aggregates suitable for subsequent reuse as raw material. With its activity, the company avoids the deposition of rubble in landfills, reduces the extraction of natural material from quarries and avoids CO2 emissions linked to the extraction process. The company has a treatment capacity of 780,000 tons/year.
Suma Capital's participation in Adec Global will enable the company to continue incorporating new waste for use as recycled aggregates, and to expand its geographic presence, strengthen its structure and implement the integration of sustainability policies in the business. In addition, this acquisition reinforces Suma Capital's position as one of the most active investors in sustainable infrastructure in Spain.
"We are very excited about the entry of Suma Capital, as together we will be able to accelerate the company's growth by continuing to offer innovative solutions in the treatment of waste and recycled aggregates, and expand our geographic presence in Spain," says Adec Global CEO and co-founder Fernando Hernández.
"We are delighted to be able to contribute to the consolidation of Adec Global as a benchmark platform for waste treatment in Spain," says Suma Capital partner Pablo de Muller. "Its commitment to sustainability and its leadership in the treatment of recycled aggregates fit perfectly with our strategy of investing in sustainable infrastructures that promote the circular economy. We are pleased to be able to work together to build a reference group in the sector with the best standards in sustainability."
The transaction in Adec Global is the second investment of the sustainable infrastructure fund managed by Suma Capital. SC Climate Impact Fund III is an impact fund classified as Article 9 under the SFDR (Sustainable Finance Disclosure Regulation) and with a size of €300 million. The fund is focused on investing in companies or projects that foster the fight against climate change by promoting energy transition and circular economy in Europe contributing to the reduction of CO2 emissions and a more efficient use of resources.