Suma Capital supports Barcelona's inclusion in the EU Mission for Climate-Neutral and Smart Cities
04/02/2022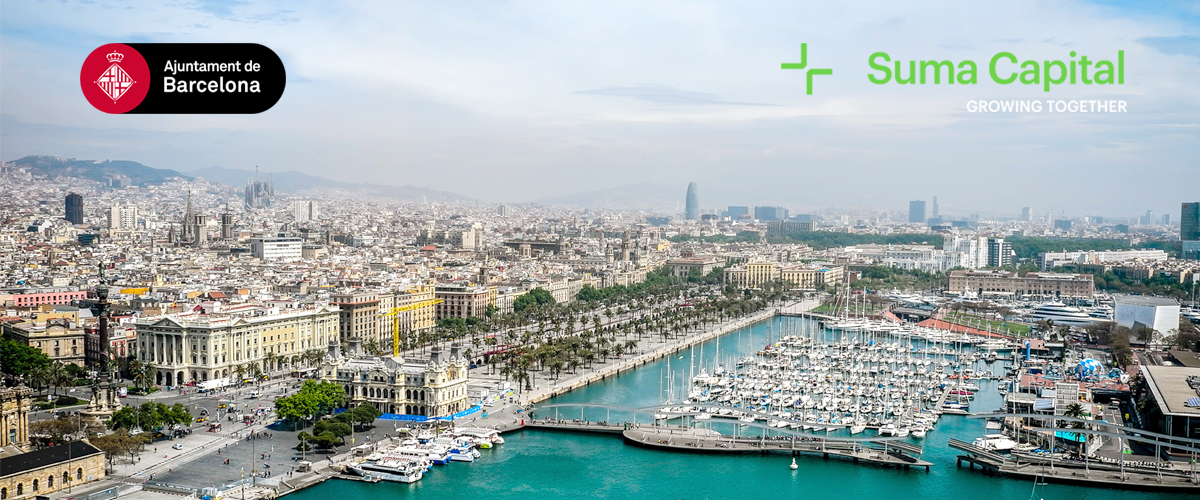 At Suma Capital, we have supported the Barcelona City Council in its bid to become part of the EU Mission Climate-Neutral and Smart Cities 2030, providing our support to encourage private investment towards climate neutrality in participating cities as an approved entity in the Barcelona Sustainable Energy Mechanism (MES Barcelona).
The initiative led by the European Commission aims to reach a total of 100 smart and climate-neutral cities by 2030, ensuring that they act as centres of experimentation and innovation to enable all European cities to do the same by 2050.
Barcelona City Council launched MES Barcelona to support and accelerate the city's energy transition together with private investors, prioritising the production of solar energy in the city from private initiative, and focusing on projects that use both large spaces and rooftops on residential buildings by grouping several of them together.
Cities play a key role in achieving climate neutrality by 2050, which is the main objective of the European Green Deal. Although they occupy only 4% of the EU's land area, they are home to 75% of its citizens, consume more than 65% of the world's energy, and account for more than 70% of global CO2 emissions.
At Suma Capital we are convinced that public-private collaboration is a crucial element in driving the necessary energy transition on which not only the sustainability of the environment will depend, but also that of the productive system and the quality of life of European citizens.