Suma Capital wins SWEN Capital Partners ESG Best Practices Honours 2021 Awards
09/12/2021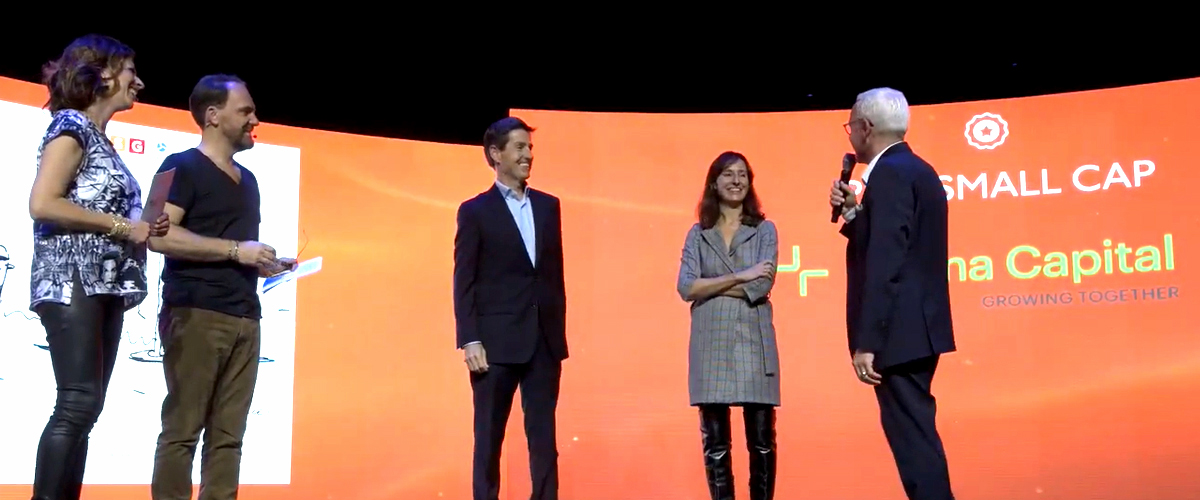 All of us at Suma Capital are thrilled and extremely grateful to have received the award for Best European Investment Manager in SWEN Capital Partners ESG Best Practices Honours 2021 in the Small Caps category.
The prestigious awards presented by the French investment firm SWEN Capital Partners recognize the best European responsible investment initiatives based on ESG (Environmental, Social and Governance) criteria, specifically focusing on sustainability assessment and the social and environmental impact of the investments made.
An independent jury, formed by members belonging to entities such as the Organisation for Economic Co-operation and Development (OECD), the United Nations Principles for Responsible Investment (PRI) and EthiFinance, among others, was in charge of selecting the winners.
Enrique Tombas, Managing Partner of Suma Capital, and Begoña Mata, ESG Director of the firm, accepted the award at the ceremony in Paris last week.
Enrique Tombas thanked the representatives of SWEN Capital Partners on behalf of the entire Suma Capital team for this recognition, which highlights the focus of the investments made by our firm, dedicated to accelerating energy transition and developing the circular economy.
"For us to receive this award is a dream come true," he said, and thanked SWEN Capital Partners for sharing "the commitment to continue working ambitiously to boost purpose-driven investment, and to join all efforts to build the more sustainable, more responsible and more inclusive future we believe in".
Watch the video for the ESG Best Practices Honours 2021