Suma Capital incorporates Marc Miralles as new Sustainability Manager
28/03/2022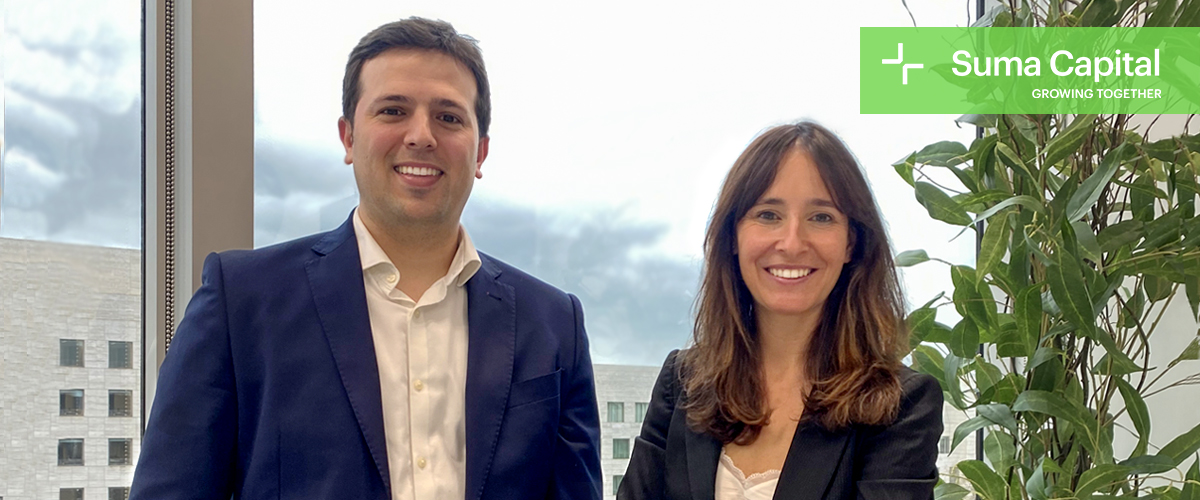 Suma Capital strengthens its commitment to sustainability by incorporating Marc Miralles as the new Sustainability Manager.
Marc Miralles graduated in Environmental Sciences from UB (Barcelona), Master in Renewable Energy Engineering from UPC (Barcelona), MBA from ACU (Sydney, Australia) and PDD from ESADE (Madrid). In addition, he has more than 10 years of experience working in the field of sustainability, ESG and environment in renowned firms such as PwC and EY, providing consulting and auditing services to clients from a wide range of sectors.
Miralles, together with his team, will accompany investees in the process of integrating ESG into their business and operations, identifying and developing value generation drivers, growth, operational efficiency and non-financial risk mitigation.
Suma was a pioneer in joining the UNPRI back in 2013. The institution has rated Suma as A+, both at management level and in its two investment strategies, for the last 3 years. Over this period, Suma has been awarded by both ASCRI and international players, such as Swen Capital Partners, as a European leader in responsible investment.
Suma has recently integrated its funds into the TCFD requirements, qualifying its growth capital funds in article 8 and its funds focused on investing in sustainable infrastructure that fights climate change in article 9.
According to Miralles, joining the company entails "reinforcing and giving a boost to the management of ESG aspects, contributing my expertise, knowledge of the market and the sector, to promote the transformation of the company and the relationship with investors and investees. I am determined to achieve the objective of creating maximum medium and long-term value for our investors, while at the same time generating significant positive impacts on our investees, stakeholders and the environment".
Begoña Mata, who was previously responsible for ESG functions at the firm and from now on will lead the CFO & Investor Relations functions at Suma Capital, highlights that "with the incorporation of Marc Miralles we continue our commitment to sustainable development as a cornerstone of our activity. We are strengthening our team to tackle all the challenges that arise from our desire to build a more sustainable, responsible and inclusive world, as well as those of an increasingly demanding regulatory and investment climate".
We are convinced that Marc's incorporation will be key to continue making progress in our commitment to apply the best environmental, social and corporate governance policies across the board.
Welcome to Suma Capital, Marc!