Suma Capital and Enion seal an Alliance to boost investment in startups to advance decarbonisation
29/09/2022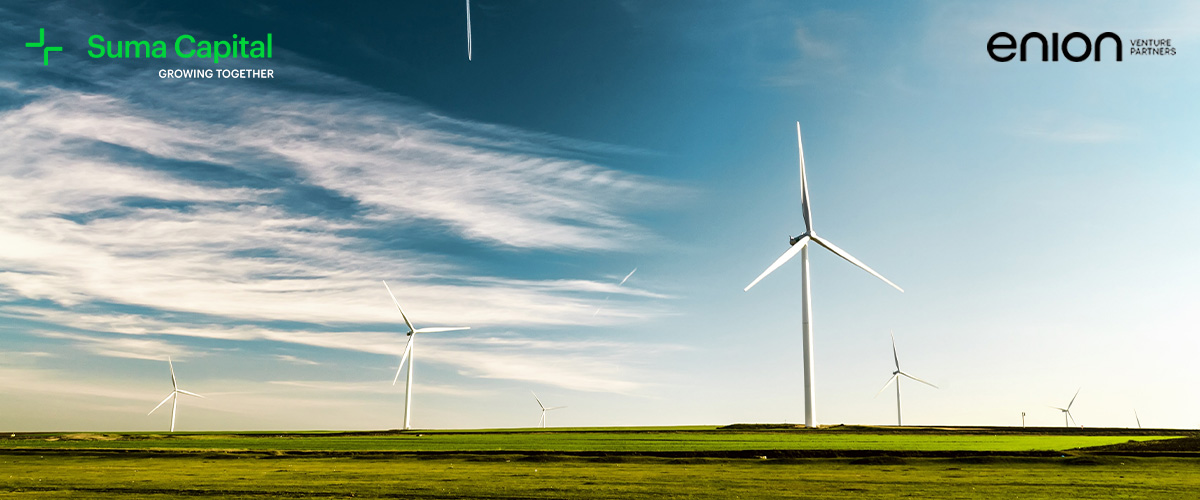 Suma Capital and Enion team up to strengthen the ENION I Energy Fund by integrating ESG and impact investment best practices and to provide it with a larger volume of assets under management, bringing its final close to €40M.
The Fund aims to invest in early stage companies developing innovative technologies to advance the challenges of decarbonisation, mainly in Spain, and is led by Josep-Miquel Torregrosa and Xavier Sanchez, who have a combined experience of over 30 years in the energy sector and investing in technology companies.
The investment strategy focuses on sustainable mobility, renewable energy sources, circular economy, digitisation of the energy system, green hydrogen, energy storage, distributed and flexible generation, as well as the application of technologies such as artificial intelligence, big data, blockchain and IoT.
Suma Capital and ENION have agreed on the entry of the former in the capital of ENION Venture Partners with a minority stake, through a capital increase, pending the relevant authorisation from the CNMV, which is expected in the coming months.
This agreement will allow ENION to make a quantitative leap in the size of its fund under management, diversifying and increasing its portfolio of investee companies and providing it with greater resources to support its portfolio companies, thereby increasing value creation for its investors.
Suma Capital, for its part, is expanding its range of investment strategies, always under its global purpose, strongly focused on sustainability and the environmental impact of its investments, with a portfolio of funds that covers the different stages of maturity of investment in initiatives that strive for decarbonisation.