Suma Capital invests in Turris to back its expansion plan
23/11/2017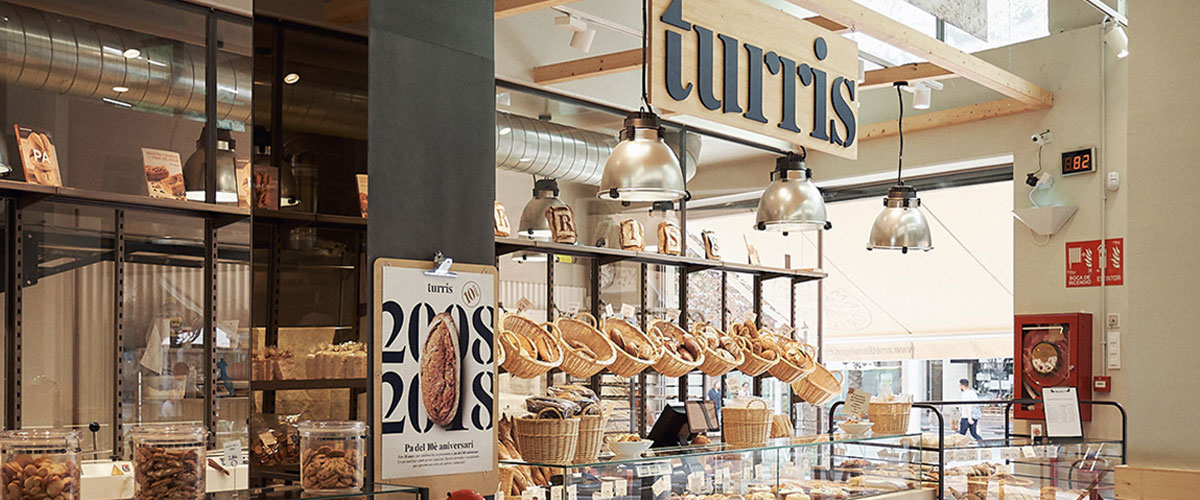 Suma Capital has reached an agreement to take a stake of 32.5% in the shareholding of Turris to promote a growth plan with which it aims to double the size of its network within the next four years.
Founded in 2008 by Xavier Barriga, Turris is the leading brand of bakeries in Catalonia, specialized in the production and sale of artisan bread made from natural yeast dough and a careful selection of raw materials accompanied by processes that include long rest of the dough, formed manually, and slow fermentations. Developed in the bakery workroom which are opened to the public in each one of their stores, one can find a wide variety of freshly baked bread, with more than 30 references, among which we find, the Turris bread, the round Turris, the bread "quatre punxes", and a wide variety of spelt, rye and cereal breads.
Turris currently owns 12 stores in the province of Barcelona, all of them under its property, in which it employs more than 120 employees. This year the company had a growth of 20% over the previous year with a turnover close to 10 million euros. The business plan aims to get closer to customers and includes a controlled new store's opening plan very geographically targeted in Catalonia, allowing Turris to preserve the essence and philosophy of the company.
The project will continue to be controlled by Xavier Barriga and Manel Sellares, which joined in 2010 as CEO. Both are maintained as partners of the company as well as in their positions within the board of directors, chaired by Barriga. Suma Capital shall have the right to appoint two new board members. In addition, the operation is expected to buy all of Ferine SL's shares. Ferine owns the chain of bakeries Forns Enrich and was partner of Turris since its foundation.
Xavier Barriga: "Suma Capital has understood very well our culture; having their support means a recognition to a work style based on the quality and the passion of the whole team"
Suma Capital: "There is a growing demand for quality bread that Turris has been able to meet with success. Our goal is to bring gradually that offer a greater number of clients"